Recover - Maintain - Prevent
THERAPEUTIC MASSAGE & bODYWORK
Therapeutic Massage & Bodywork is located in Naples, FL, and has brought together a dedicated team of practitioners. Through advanced techniques and massage training, using myoskeletal manual therapy plus corrective exercise, we assess and treat common imbalance patterns, overuse injuries and chronic pain. We delight in creating happy clients one day at time.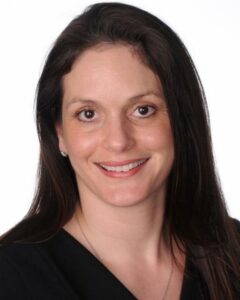 Introducing our Founder, Gina Stavredes
Gina has practiced since 1998 as a Licensed Massage Therapist (LMT). After studying at Minneapolis School of Massage and Bodywork and obtaining her certification in Therapeutic Massage, she continued for an additional two years to earn certification in Body Wellness, Sports and Injury Therapy. She is an ISFTA-trained therapist of Functional Training and Corrective Exercise. Not content to be a Reiki therapist, she continued her training to become a master and teacher of this discipline. She is proud to hold a master degree in Myoskeletal Alignment and Medical Massage (MMT) and is Board Certified in Therapeutic Massage and Bodywork. Gina has devoted herself to continuing education to offer comprehensive treatments to her clients. Whether your goal is structural help, injury therapy, pain management, or simple relaxation, Gina's dedication to whole-body wellness coupled with particular attention to the individual needs of the client makes her a unique and effective therapist.
License #MA35566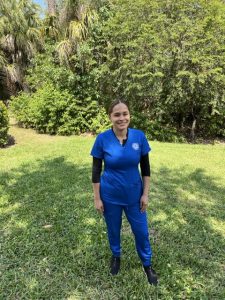 Joselyn Romero, studied at Lee Professional Institute. Graduated in 2011, with a certification in Therapeutic Massage Therapy. Joselyn is truly a natural and is sincerely passionate about helping people feel physically better. By using Deep tissue, Swedish and Sports massage techniques, Joselyn brings tools to undo the stress and tension to all of her Therapeutic massage therapy clients. Tension is sure to melt away after a session with Joselyn!
License: MA48672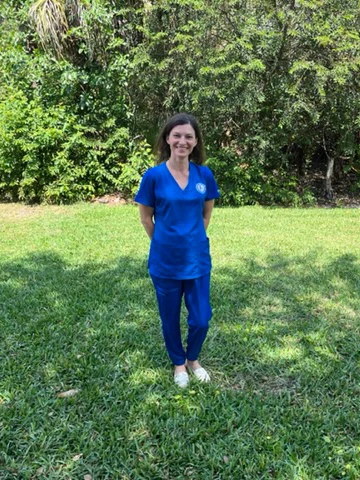 Elena Frantsen, has an incredible passion for providing her clients with improved physical health, injury prevention and total body well-being.
Her education and background includes certification from The National Academy of Sports Medicine. Here she also studied and obtained her Personal Training certification. Her passion for physical health and injury prevention inspired her to continue her studies in European massage in Las Vegas, Nevada. Before her time as a Therapeutic massage therapist and personal trainer, she studied and earned with honors master's degree at the Russian Academy of Arts and Theater in Moscow. After 15 years of performing, she became a world-renowned handstand balance performer, earning a silver medal award.
She has extensive training in Medical massage, Infant massage, Functional movement, and corrective exercises for all ages. She looks forward to helping her clients recover from sports injuries, maintain better health, and prevent future occurrences of injury.

License: MA84722
Experts estimate that upwards of ninety percent of disease is stress-related. Massage is an effective tool for managing this stress, decreasing anxiety, enhancing sleep quality, greater energy, improving concentration, increasing circulation, and reducing fatigue.
Massage can also help specifically address a number of health issues, click below to learn how massage can improve your quality of life.
What Our Clients Say
Massage Naples | Testimonials
I would like to express my gratitude to Gina for giving me my life back. Before Gina my back would go out, I would end up on the floor for a week at a time in severe pain dealing with muscle spasms. I would have to make trips to my doctors office for injections for the muscle spasms and pain medications just so I could get up. Since Gina, I have not had to return to my doctors office for those awful injections and the pain pills in the last 5-6 years. Thank you Gina.
I have been getting massages for almost 20 years and have had some very excellent therapists. My needs have changed over the the years and in recent years I have had 2 hip replacements. I had a hard time dealing with post-surgical limitations and continuing pain. My walking ability was severely limited a year after the second hip was replaced. I began researching Eric Dalton and his Myoskeletal Technique (MAT) based on my physical therapist's recommendation. As I read about him I saw a new way to deal with pain and to improve my mobility. I searched for a Dalton certified therapist in Naples and fortunately, I found Gina. I have been seeing Gina for just over 2 months. In that short time my hip mobility has significantly improved and my pain has reduced such that I no longer take either a pain medication or an NSAID. I had been on both for over 3 1/2 years. What a victory! As I continue to progress under Gina"s treatment I have begun to see improvements in other aspects, as well. Neck pain due to TMJ and shoulder pain due to older rotator cuff injuries are gradually easing. I am sold on the Dalton MAT and on Gina as well. Thank You, Gina!
Frequently asked questions
Esalen Massage Emphasis on relaxation, with a natural flow of strokes throughout the body. You'll experience a deep state of relaxation and whole body connection.
Tapping in the universal life force to create harmony with in the body's energy field. Using some or all, aromatherapy, sound therapy, crystals, and guided meditation.
A technique using gently warmed basalt rocks, to create a primal connection to the elements of the Earth for a spiritual grounding experience.
Is commonly used to relieve stress and tension caused by minor aches and pains, designed to enhance your general well-being.
Pre-natal massage therapy alleviates common problems associated with pregnancy, including nausea, fatigue, back and sciatic pain, edema, insomnia and more.
Wellness program custom designed with your individual maintenance needs in mind. Using a variety of massage techniques for your continuous wellbeing.
Enhance your performance and reach your goals while reducing the risk of injury with the regenerative, energizing massage. Ask of pricing on on-site Pre and post event massage services.
Raindrop Technique incorporates calming, energizing, and soothing essential oils, using Lakota wisdom with the latest research in essential oils. Raindrop Therapy is perfect for energy alignment, stress relief also creates harmonious balance of every system in the body. 90 minutes.
Applying Dolphin to key acupuncture / trigger points is called Microcurrent Point Stimulation or MPS Therapy. MPS combines the principles of western neurology, stress management, and scar therapy with Eastern acupuncture philosophies. The "pearls" of these therapies are then woven into unique easy-to-apply protocols that reduce STRESS and chronic pain all throughout the human body. MPS Therapy in a step-by-step protocol for patient success.
Using advanced techniques, this service is designed to alleviate Chronic pain and tension due injury, surgery or postural misalignment. Very specific work with very effective results. 90 minutes.
Using Young living essential oils www.youngliving.com Young Living offers pure essential oil. Essential oil blends combine oils to enhance your massage therapy session. Experience the difference today!